We are delighted to Partner with the following organisations in a variety of capacities from Knowledge Partners and System Integrators, close relationships with like minded organisations, through to Product Partners and Resellers.

With insight into payment behaviour and a professional approach, Oxygen are delighted to partner with Intrum, who can help you speed up late payments and collect unpaid invoices, without harming your customer relationships.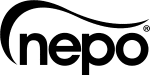 Oxygen are proud to be able to provide our early payment services through a NEPO framework agreement. NEPO work to ensure public sector spending delivers value and drives positive outcomes.
Oxygen are pleased to provide our Insights services through the G-Cloud, which helps customers in the UK public sector find and buy products and services.
Oxygen are pleased to work with Paygate, who provide an easy-to-use BACS payment gateway that helps you create, manage and store payment files, then submit them directly to BACS for processing.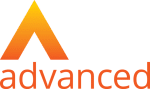 Oxygen's payment services are widely deployed and compatible with the ERP solutions offered by Advanced, the UK's third largest provider of business software and services. We also work with Advanced to provide PDF Invoicing through a cloud-based service that allows suppliers to submit invoices electronically. Oxygen's existing connectivity with clients is used to interface invoices directly into the ERP.
Oxygen are a proud Knowledge Partner of the Chartered Institute of Public Finance and Accountancy (CIPFA), the professional body for people in public finance.
Oxygen work closely with WorldLine, a global leader in secure payments and trusted transactions, to manage a number of our systems.

Unit4 provide an ERP platform that is trusted by many public sector entities. Oxygen work closely with Unit4 in the maintenance of a number of our systems.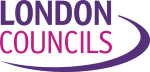 Oxygen is proud to partner with London Councils who work to ensure that London authorities have the resources, freedoms and powers to do the best possible job for their residents and local businesses.
Oxygen is delighted to partner with the Society of London Treasurers (SLT) who represent the interest of London on key local government financial matters.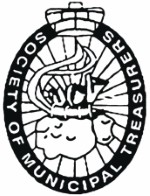 Oxygen is pleased to partner with the Society of Municipal Treasurers, who represent the interests of finance directors with the municipal councils in England.
Oxygen is proud to partner with The Society of County Treasurers, comprising the chief financial officers of a group of councils that represent 47% of the population of England.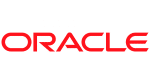 Oxygen continue to partner with Oracle in the development and support of the connector between our early payment systems and Oracle's Fusion Cloud ERP.
Oxygen proudly partner with Embridge, a Business System Integrator that works closely with the public sector.
Oxygen partner with FullCircl to provide crucial company information that allow our customers to take smarter risks.
FISCAL's recovery audit is a data-mining service designed to identify overpayments and duplicate payments made to suppliers, then action their findings by attempting to recover these erroneous payments.
Let's Talk
Get in touch with our team today to start your free personalised demonstration of how our solutions can help your business
Talk to us